DOWN SOUTH PHYSIO & SPORTS REHAB
DUNSBOROUGH PHYSIO
Supporting the Dunsborough / Yallingup community
and surrounding South-West region.
MEET OUR TEAM
BOOK NOW
Manual therapy is a major focus of our, Dunsborough Physiotherapy Practice, philosophy and treatment approach.  This means 'hands on' treatment methods including;
soft tissue work,
muscle release techniques,
joint mobilisations,
spinal manipulation,
dry needling
movement techniques.
Our practice has multiple treatment rooms and a rehab gym.  We assist with injuries across a range of sporting codes.  Our physios are experienced working with teams and organisations in a sports physiotherapy capacity.  The significance of returning to sport is well recognised by us and through our rehab methods.
Physio guided exercises is specific to a person's individual needs and applicable to a range of situations, therefore we use WA made stainless steel reformers that are user friendly for all patients and sports participants.  Additionally we have;
a trapeze table
Inspire weights machine
exercise bikes
treadmills
free weights
floor equipment to assist any rehabilitation or guided physical activity.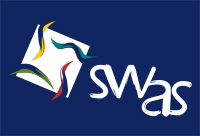 South West Academy of Sport (SWAS) assists young athletes in the South-West region who excel in their sport.  We are happy to be linked with SWAS as a service provider for the Dunsborough and Margaret River area.  Our Dunsborough Physio services include treatment, physiotherapy screening, injury diagnosis, post-op rehab and strength & conditioning programs.
I'm only down south for the week – these guys were able to squeeze me in for an appointment easily – Trev is very personable and clearly knows his trade… thanks guys!
I was placed on a 5 week practicum placement at Down South Physio as part of my Physiotherapy degree. Having had five placements in metro hospitals, I can confidently say that this was my most enjoyable placement. Trev and his team made a massive positive impression on me with their amazing mentoring, expertise and caring nature. I truly felt part of the family.
Their influence has directed myself into a career of musculoskeletal physiotherapy. They care about each other and their clients and truly set a benchmark on how a physiotherapist should be.
Opening hours:
Monday: 8am – 6pm
Tuesday: 8am – 6pm
Wednesday: 8am – 6pm
Thursday: 8am – 6pm
Friday: 8am – 5pm
Saturday: 8am – 12pm
*n.b. Physio Rehab sessions start at 7.30am and finish at 7pm Mon – Thurs
Down South Physio are located in Dunsborough and are within driving distance to Busselton, Yallingup, Margaret River and other towns in the South West.