CONTINENCE & WOMEN'S HEALTH PHYSIOTHERAPY
Our women's health physiotherapist, Bree Urbani, is focussed on the individual health needs of women throughout every stage of life. She will complete a thorough assessment guided by your concerns and help you understand what is going on, why you have developed your problem and develop the best management plan specific to you and your lifestyle. A real time ultra sound assessment is often performed to assess and educate you on how to correctly perform pelvic floor and abdominal muscle exercises. Conditions Bree can assist with include;
Pregnancy and Post Natal;
Pelvic floor assessment and exercises to help prevent or manage pelvic floor muscle dysfunction.
Management of back pain and pelvic pain.
Post birth check up; rehabilitation after vaginal birth or caesarean, diastasis rectus abdominis (tummy muscle separation), guidance on a safe return to exercise.
Painful episiotomy or perineal tears.
Mastitis.
We offer exercise classes that are a safe environment for women who are pregnant or returning to exercise after having a baby.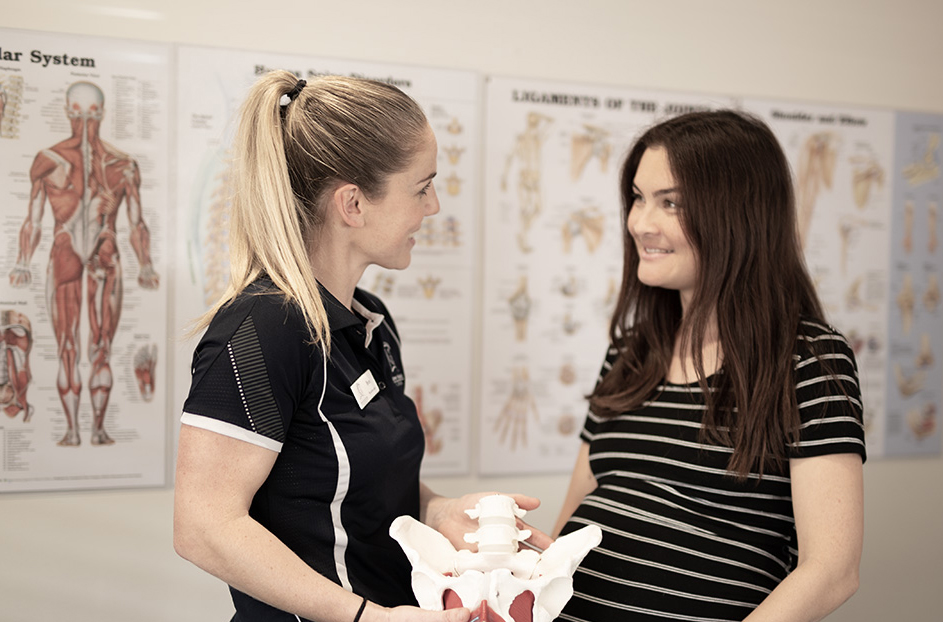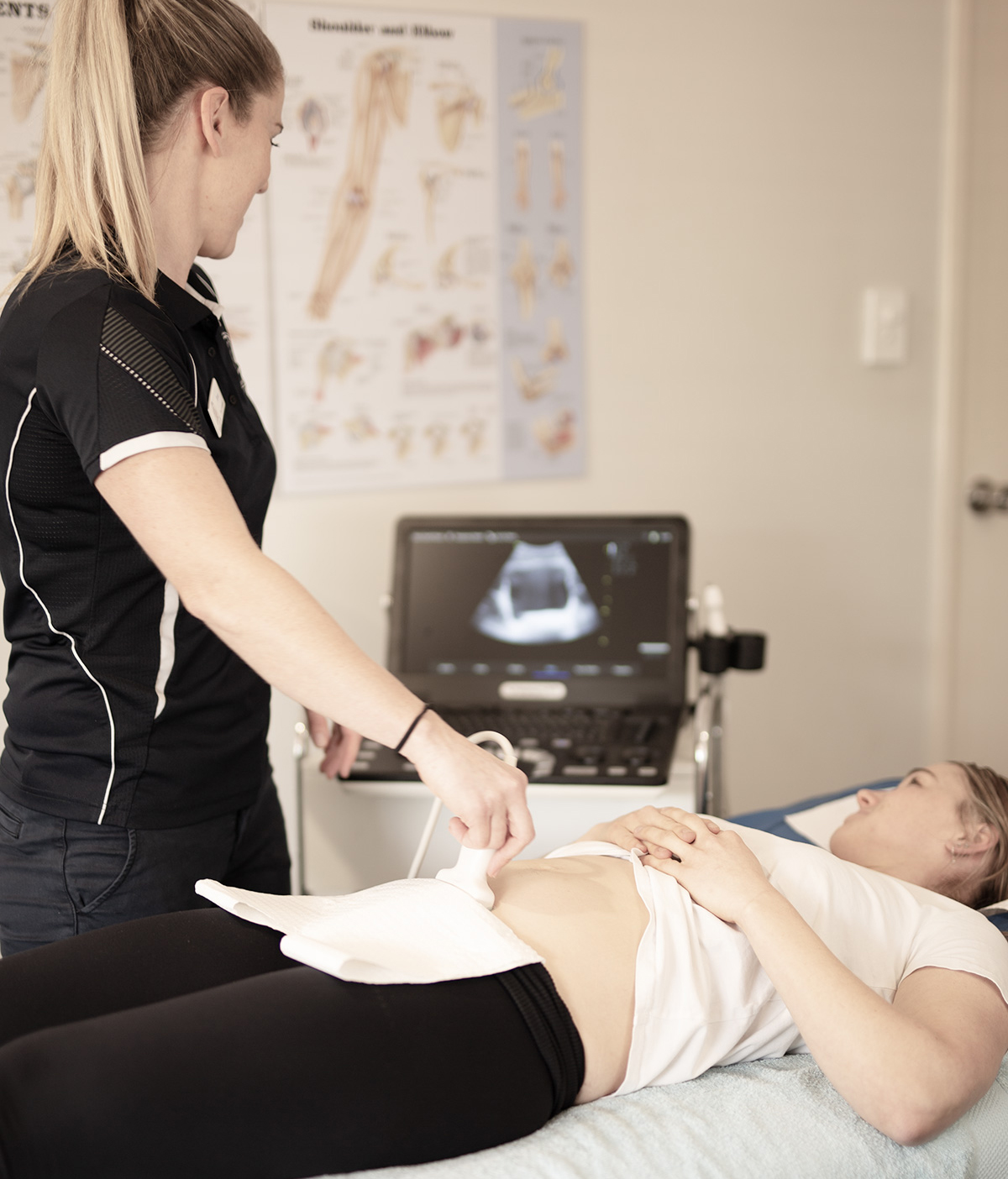 Bladder dysfunction;
Stress Urinary Incontinence; leaking of urine when you cough, sneeze, lift or run.
Over active Bladder; increased urgency to go to the toilet which may be difficult to control.
Bladder pain syndrome/interstitial cystitis: pain or pressure in the bladder or pelvic region with a frequent need to urinate (in absence of infection).
Pelvic Pain;
Pain in the pelvis including the vaginal, anal and abdominal areas which can be related to childbirth, surgery, endometriosis, vulvodynia or pudendal neuralgia.
Painful intercourse.
Bree also treats continence and pelvic floor conditions in men and children.
Pelvic Organ Prolapse;
Feeling of a lump or heaviness or dragging feeling in the vagina.
Bowel Dysfunction;
Faecal incontinence or inability to control wind.
Constipation; infrequent or difficult to pass hard or dry stools.
Irritable bowel syndrome; reoccurring abdominal pain, bloating, cramping and diarrhoea or constipation.
Men's Continence
Pre and post operative prostate education and pelvic floor instruction.
Bladder or bowel control problems such as incontinence.
Poor voiding dynamics and incomplete bladder emptying.
Constipation management.
Pelvic floor muscle strengthening.
Children's Continence
Bedwetting (Nocturnal Enuresis).
Constipation and soiling.
Day wetting.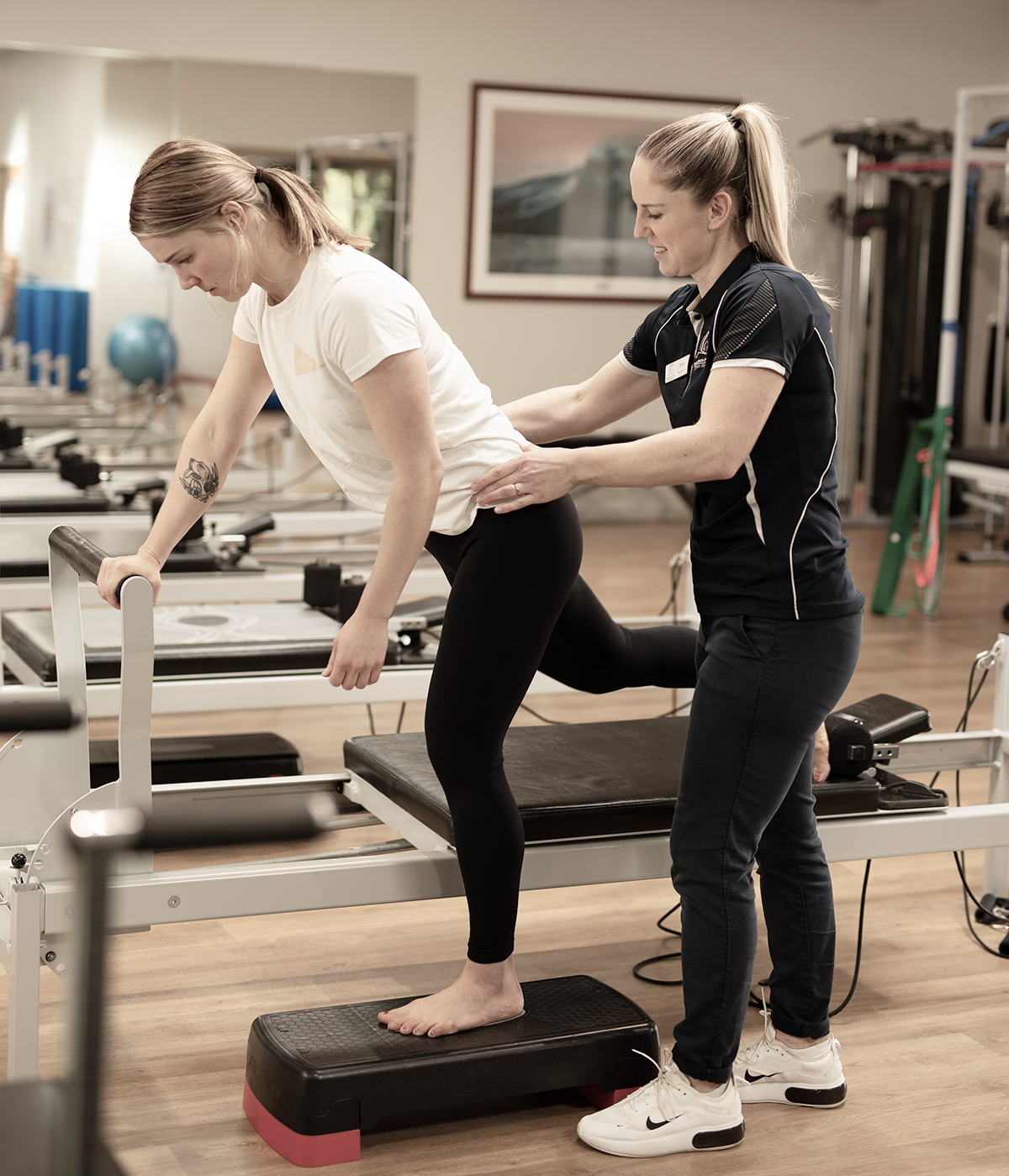 Bree understands these issues can be difficult to talk about. Please feel free to contact her via email [email protected] prior to booking an appointment.