SURF PREHAB
Down South Physio & Sports Rehab is additionally runs Prehab sessions. This Involves group exercise sessions of 8-10 people. It is a progression from rehabilitation working towards injury prevention. It is suitable for patients who have recovered through the clinical sessions and are keen to further develop their exercise rehab or work at a higher intensity.
Prehab sessions are run by a Physiotherapist. They consist of rehab exercises, functional strength, balance work, small aerobic components and recovery/stretching based work. All exercises are explained and have a biomechanical focus. It's aimed at developing good movement patterns, postural control, strength, co-ordination and support around joints.
Sessions have variations to assist individual injuries and movements, particularly for patients with spinal, shoulder or knee rehab issues. Supervision and technique correction by a physiotherapist is provided throughout the session.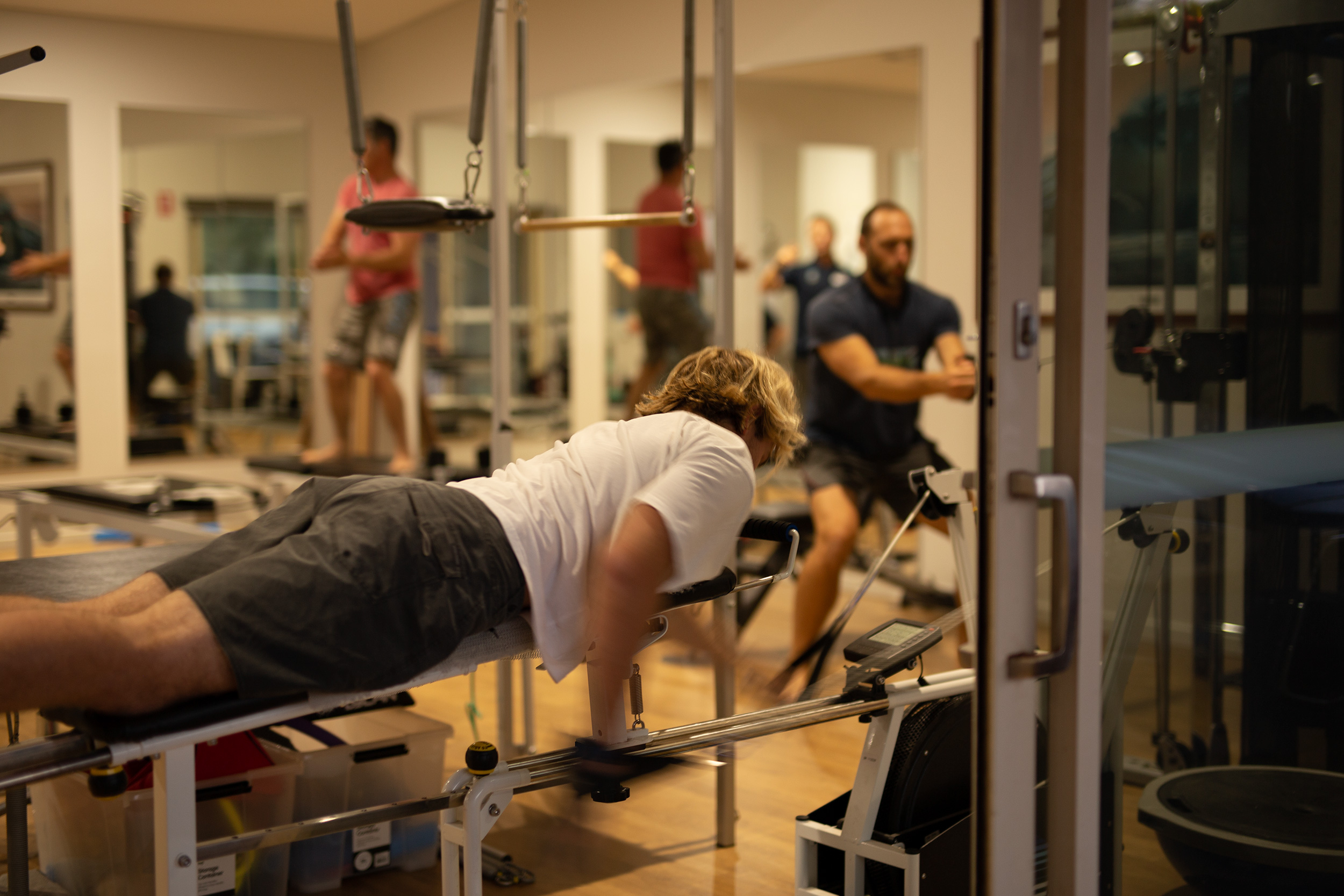 At 55 Trev and the team have gotten me back surfing after significant knee and ankle injuries and ops . Awesome